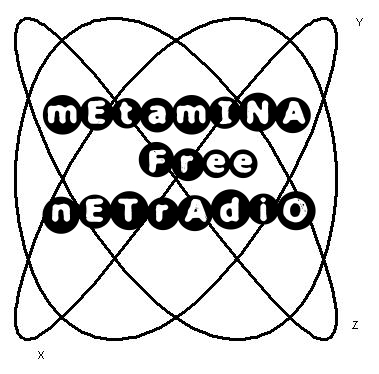 Al fin en las ondas!!
metaminaFNR es un stream continuo de audio. Un patch de Pure Data corriendo en un servidor elíge aleatoriamente tracks de audio que lee de un archivo de texto y que estan alojadas en archive.org y otros hosts. Incluye propuestas de artesonoro, ruidismo, música generativa y algoritmica, improvisación, fieldrecordings, microsounds, todas ellas de marcado caracter experimental y bajo licencias "abiertas"
metaminaFNR is 24h audio stream. A PD patch is running in a server. It chose by random diferents audio-urls from a txt file and play them. Almost all the audio tracks are hosted at archive.org. In the selection you will listen soundart, noise, algorithmic and generative music, improvisations, field-recordings, microsounds, all of them with a strong experimental character and under "open" licenses.
web : http://metaminafnr.hotglue.me/
contenido-concepto-code-howto-labels-stream